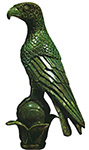 HELLENIC REPUBLIC
UNIVERSITY OF IOANNINA
Press Release
ERASMUS + INTENSIVE STUDIES PROGRAM ON SCIENCE AND SUSTAINABILITY
The University of Ioannina is pleased to announce that in the framework of the program Erasmus +, Strategic Partnerships , starts performing the Intensive Studies Program (ISP) to be hosted from 2 to 13 November 2015 at the " Karolos Papoulias." Parallel events – Festival of Science and sustainability at the Cultural Center of the Municipality of Ioannina , Sunday, November 8th .
The University of Ioannina , promoting a Sustainable Future , joins forces with three renowned Universities in Europe : University of Helsinki (Finland ), University of Naples (Italy ) , Hellenic Open University ( Greece ) and two Institutes : BEST ( Austria) and PiM ( Malta). Actions coordinated by the Associate Professor of the Department of Preschool Education , University of Ioannina , Katerina Plakitsi .
The program , entitled Environmental Portfolio for Quality in University Education (EPOQUE), seeks to create a new generation of scientists with a smart specialization in relation to the environment. With an innovative and environmentally friendly practices promote the project research and aims to combat environmental and social texture problems to improve the conditions of human life .
Distinguished scientists from the fields of Sciences, Polytechnic and Pedagogical Departments are invited to communicate their knowledge and experience to future generations. Using tools like the Vygotsky's theory and collaborative learning, within two weeks, five students and two teachers from each country participate in lectures, round tables and workshops. The fundamental value of the action is the development of an environmental ideals and education into effective practice in order to ensure the future quality and balance.
The University of Ioannina and the team @fise group pioneer and develop an Environmental Master's course, as an evolution of the already distinguished for good practices ERASMUS IPs implemented since 2009 .
Info :
http://epoque-project.eu
http://users.uoi.gr/kplakits
email:  kplakits@cc.uoi.gr, kplakits@gmail.com